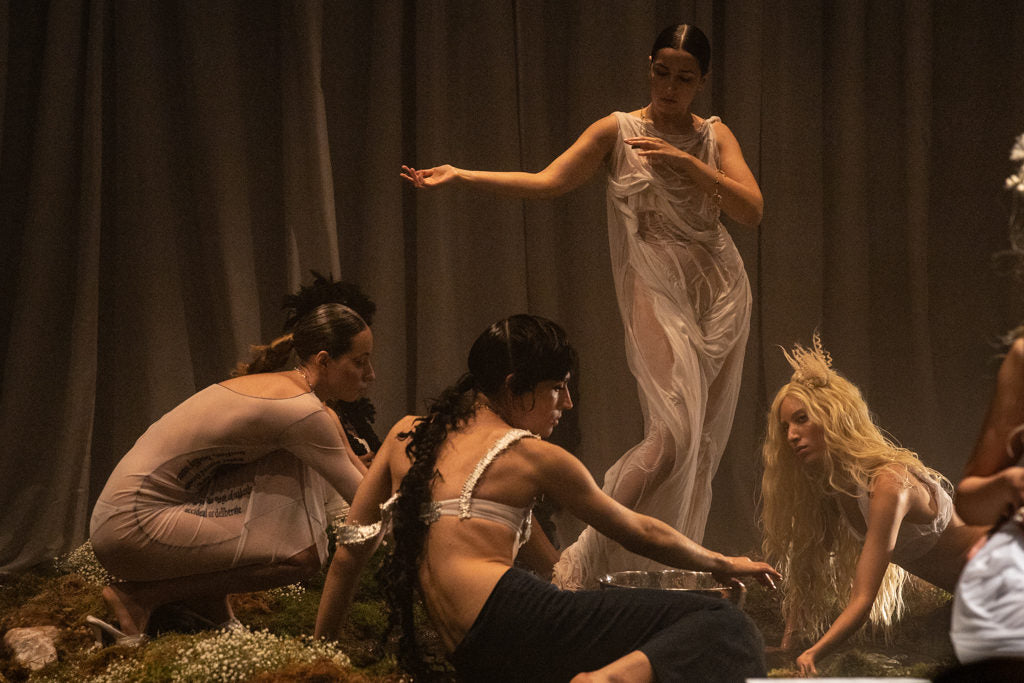 DI PETSA is a multi-faceted Womenswear brand, established in London in 2019 by Greek designer Dimitra Petsa, that explores the ecofeminist relationship between women and Water. 
Centred on interdisciplinary foundations, combining classic dressmaking which she learned growing up with her seamstress grandmother and  her studies in BA Performance design and her MA at Fashion design Womenswear at Central Saint Martins. The result is the contemporary Goddess aesthetic combining traditional craftsmanship, original drapery techniques, sustainable textile development, with performance art and film.
Renowned for the signature "Wetlook" dress which is a symbol of self acceptance and honouring of our fluid state. Worn by muses Bella Hadid, FKA Twigs, Lizzo, Doja Cat, SZA to name a few, the Wetlook has evolved into the ethereal pregnancy reveal dress worn by Gigi Hadid and Nicki Minaj. 
DI PETSA's  approach to dressing and design is based on intimacy and esoteric research, it includes all sizes, gender expressions and phases of the changing bodies of a woman. The brand has garnered the attention of international press: Vogue US, Vogue Paris, i-D, DAZED, Harper's Bazaar Singapore and was nominated as DAZED100 NextGen designer 2021.