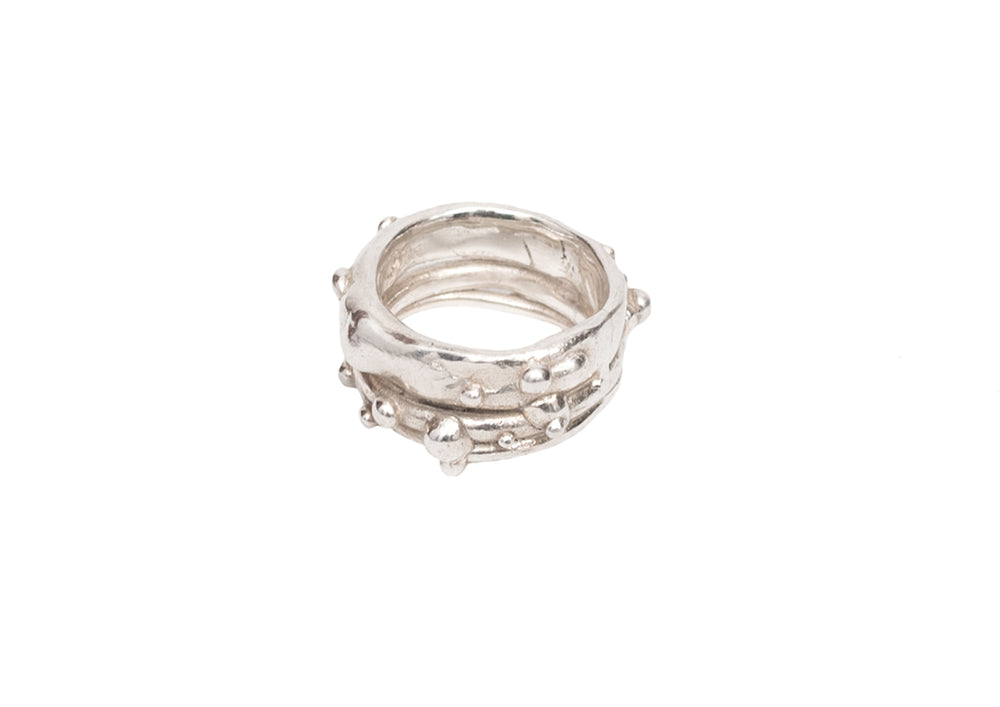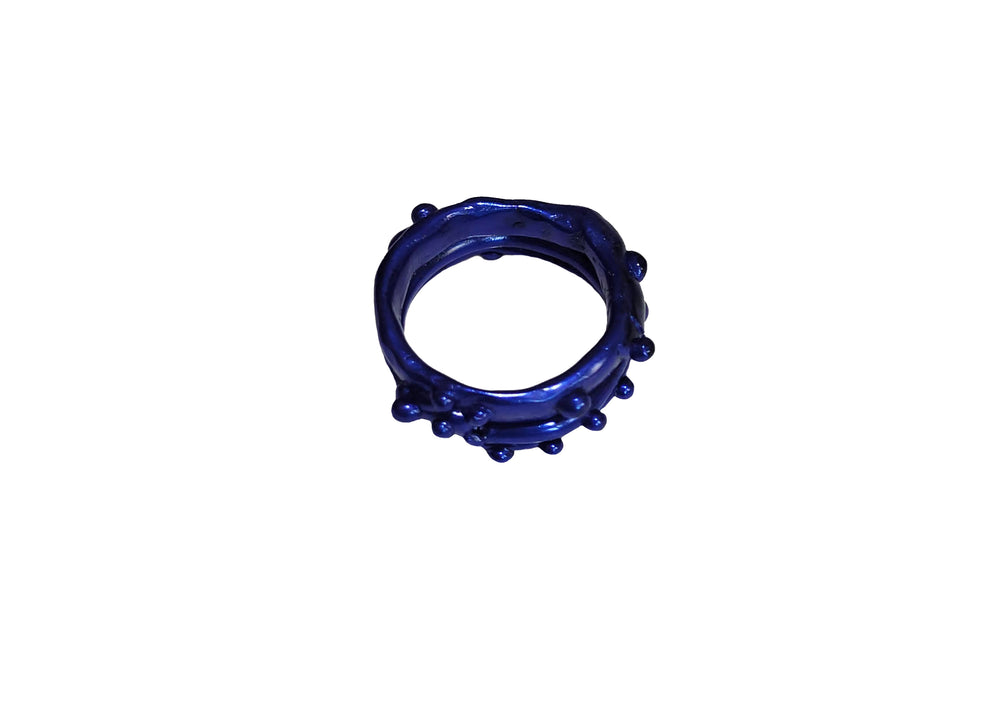 Description
The sacred number 3
3 creates the beginning of a spectrum, which allows for evolution and difference to emerge.
3 rings stacked and melted together in fluid unity.
Hand carved Divinity ring available in 24ct Gold Plated, Sterling Silver or Blue. For custom sizing please email info@dipetsa.com. 
Upon ordering, please allow 2-3 weeks for production.

Ring
Inside Circumference
Inside Diameter
Ring Size
MM
MM
UK & Australia
USA
Europe
46.8
14.88
H
4
46.5
48
15.3
I
4.5
47
48.7
15.59
J
4.5
47
500
15.9
K
5.5
50
51.2
16.31
L
6
51
52.5
16.71
M
6.5
52
53.8
17.12
N
7
53.5
55.1
17.53
O
7.5
55
56.3
17.93
P
8
57
57.6
18.34
Q
8.5
58
58.9
18.75
R
9
59
60.2
19.15
S
9.5
61
61.4
19.56
T
10
62
62.7
19.96
U
10.5
63
64
20.37
V
11
65
65.3
20.78
W
11.5
66
66.6
21.18
X
12
67
67.8
21.59
Y
12.5
68
68.5
21.79
Z
13
70